Say goodbye to unwanted internet connections with Radio Silence
Effortlessly control your Mac's internet connections and secure your privacy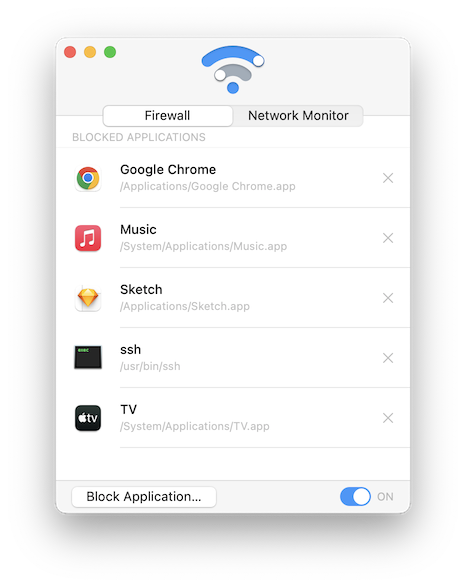 Powerful privacy for your Mac
Radio Silence lets you keep a list of apps that aren't allowed to make network connections.
Works with all Macs: Intel, M1 & M2
Prevent apps from phoning home
Protect your privacy
Lightweight, fast and invisible
The firewall is invisible and always active. You don't have to keep any windows open.
No annoying pop-ups
No clutter on your screen or menu bar
No effect on your Mac's performance